Home
Welcome to ISPO.UNM, the UNM Information Security & Privacy Office (ISPO) website, the University's primary resource for both information privacy and security-related subject matter.
Announcements
Security Awareness Updates (April 2022)
During the month of April, the ISPO's Information Security Operations area will be releasing updated security awareness training content in support of the University's Awareness Management Program.  For more information, please visit the Awareness section of this site.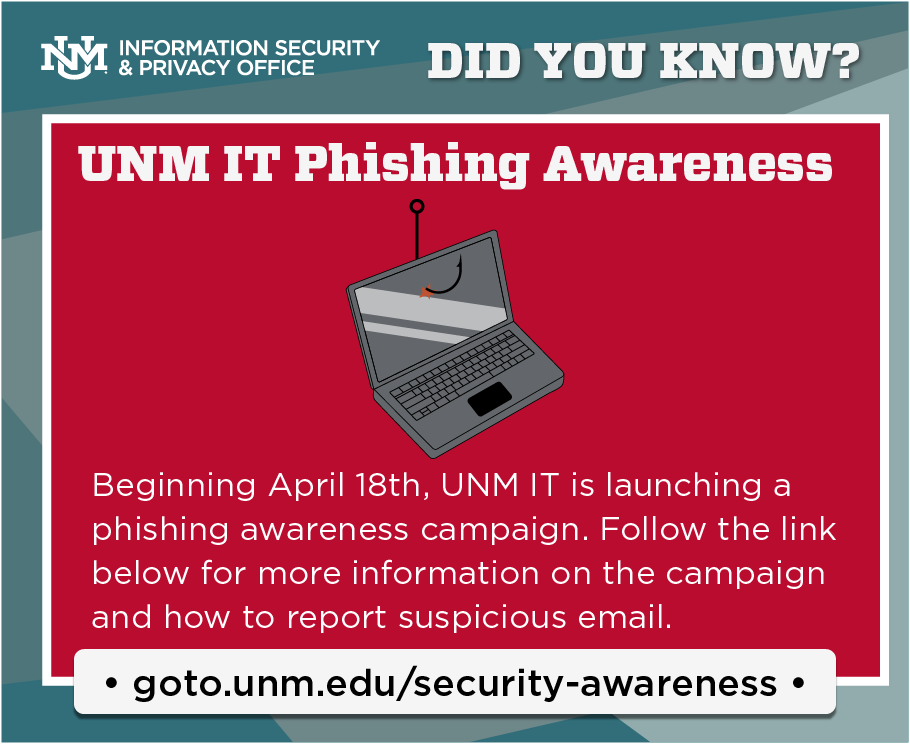 Spam and Phishing Email Reporting Updates (March 2022)
During the month of March, users will begin to see the 'Report Message' feature appear in LoboMail.  Users are highly encouraged to review the updated procedures for reporting spam and phishing.